If you're an independent artist today, you know that a killer music video is one of the most important things you need to succeed. It's simultaneously one of the most necessary components to become a successful artist, and usually, it's also the most expensive. It's generally not wise for an independent artist early on to spend a fortune on creating a music video. While more established artists have a guarantee that many of their fans will view their video, newer artists don't have the same luxury and take way more of a gamble. Luckily, some of the best music videos have been made on little to no budget. So how can you reap the benefits of creating a music video without breaking your budget? Here are a few of our favorite alternatives to developing and producing a traditional music video.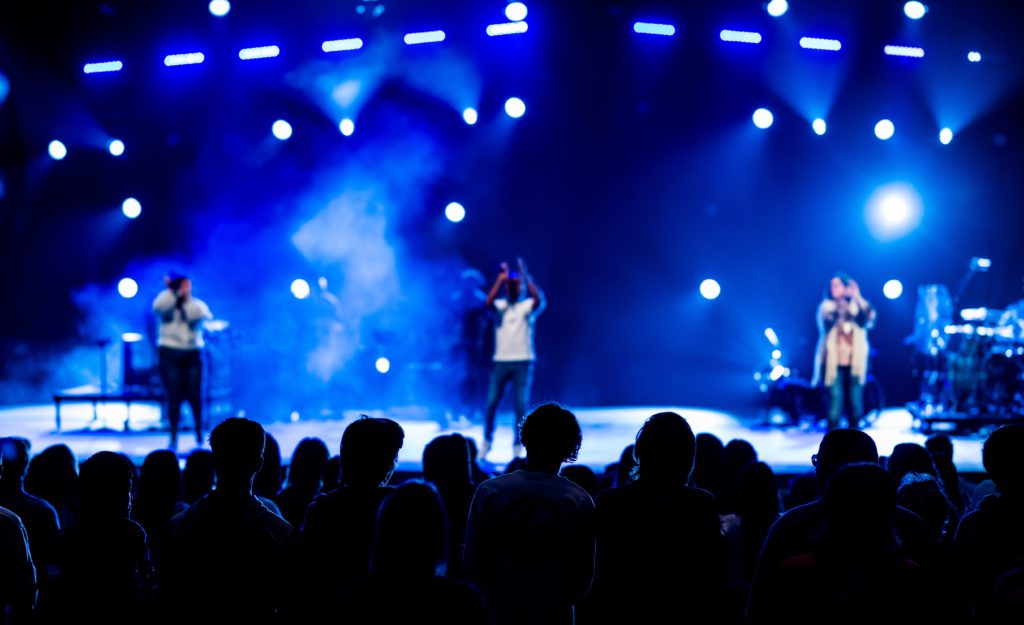 One Room Band Studio Shooting
Certainly tried and true, bands doing videos in a room rocking out together is nearly as old as the music video itself. It's a simple way you can shoot all at once, or do a few takes, edit them and end up with something that looks way more pro.
Lyric Videos
Lyric Videos are a great, non-expensive way to have your song out there with engaging video content. It has people more likely to remember the words too. By making an interesting lyric video, you avoid the hassle of physical production, shooting, lighting, sounds, etc. There are so many variables that could break or tank a music video. You can animate the background on your lyric video, use b-roll from studio sessions and live shows, or rely more on motion graphics. You can create flashy, entertaining animations of your lyrics to have your fans and viewers hooked on every line with motion graphics.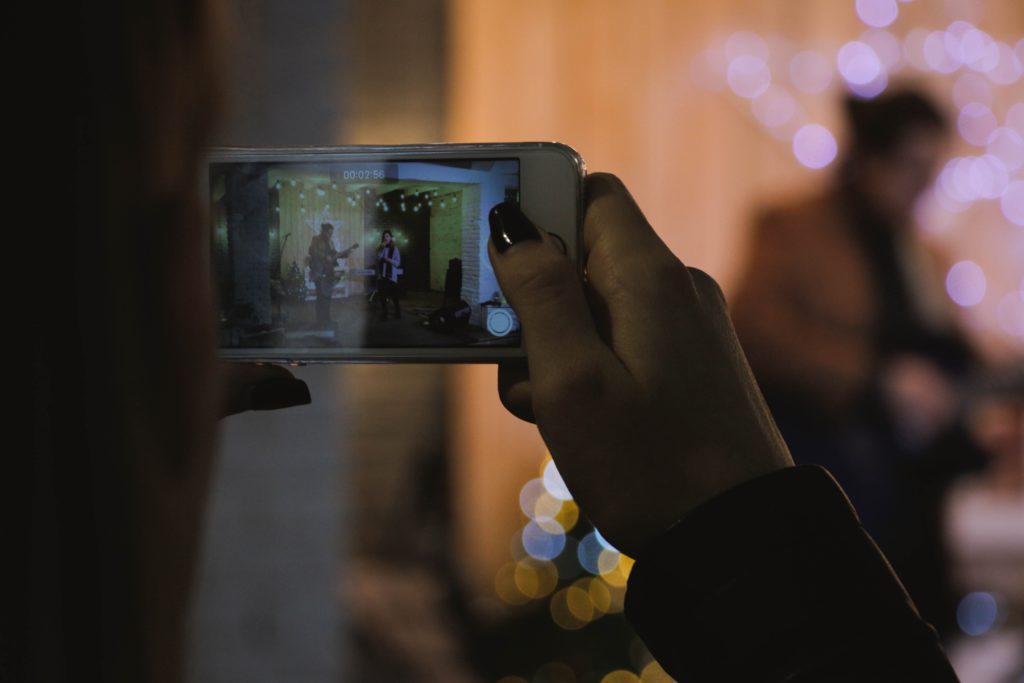 Using Your Song in the Background
On platforms like TikTok, you can tell a story out loud, share an experience, even post a video of your dog while playing your song in the background. You can now do the same thing on Instagram reels. You can use this as an opportunity to talk about your music while viewers get a chance to hear a snippet in the background. You can let your audience in on how the piece was made, talk about the motivation behind the lyrics, and even bring up an interesting anecdote. These are the kinds of videos that go viral every single day. 
Live Video Performance
Another way to have video content for your music, without spending an arm and a leg on a traditional music video, is by simply videotaping and recording you or your band in a live setting. It can be on stage at a show, in rehearsals––anywhere you can document a tremendous live performance. From there, it's as easy as adding lyrics over the video!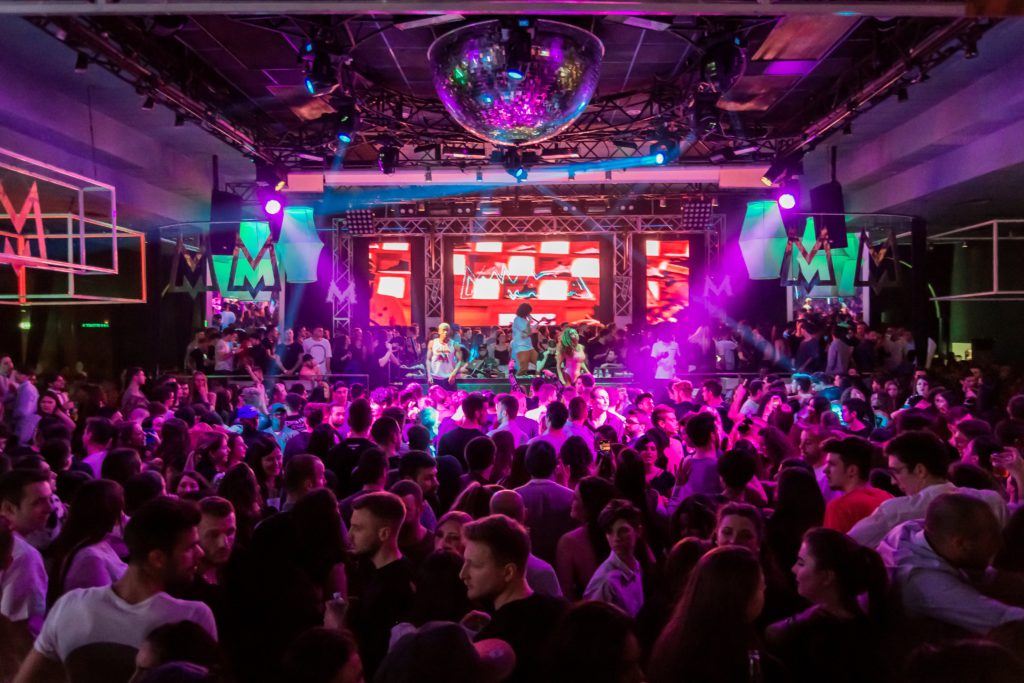 On the Road Again
Sometimes, the most fantastic music videos are composed of many clips of the band or artist traveling. It doesn't even need to be on tour, necessarily. Fans also love anything that brings them closer to their favorite artist. That could be shots of the artist or band laughing in the back of the van, loading gear in and out of a show, or even twiddling their thumbs in the green room waiting to perform.
Shooting from Home
One way some artists have been able to continue putting out video content throughout the pandemic has been to record video content from their home or home studios. It could be as simple as throwing up a bedsheet behind you and playing along with your song in front of it. From there, you can make edits, wear different outfits, or use some basic video effects to change it up section to section.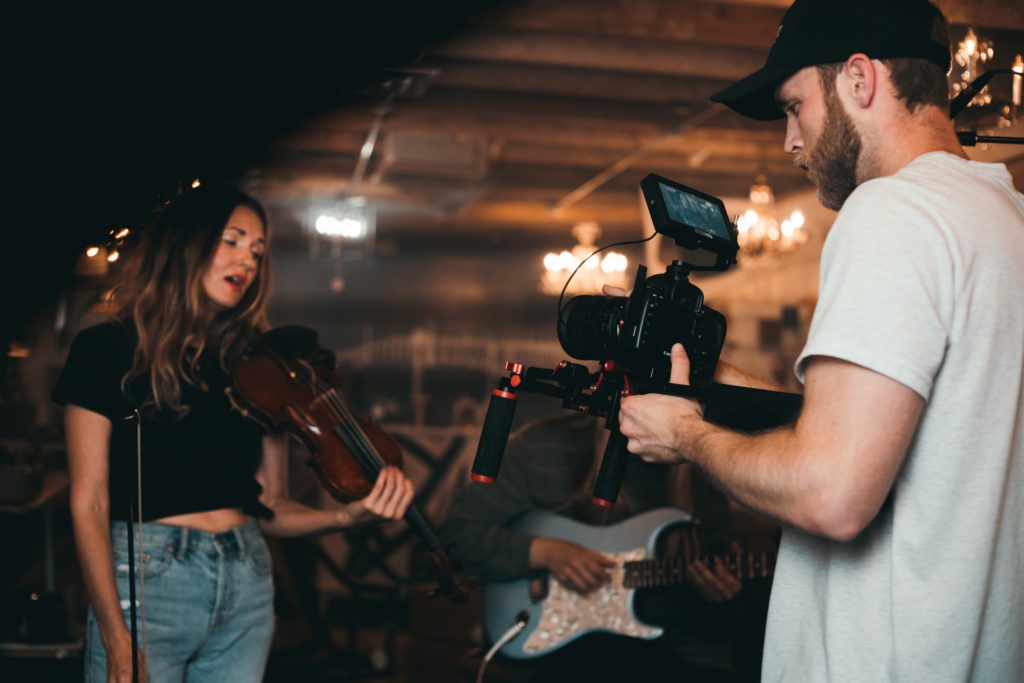 Finding Inspiration From Other Works
Producing the video is only half the battle. Many artists put very little thought into the concept, and it couldn't be more critical. Have you ever listened to an artist and heard its unbelievable origin story? Some of the best art, even the most original and singular feeling work, has come directly from the artist's interpretation of existing art. For example, West Side Story plot-wise is precisely the same story arc and character development as Romeo and Juliet. Still, you'd be hard-pressed to find someone who would call West Side Story derivative or unoriginal. Sometimes that initial spark of inspiration from another work can give you the motivation and vision to create something of your own at that moment.
Successful Videos on a Budget
One video that combines a few of these tactics is Rilo Kiley's music video for "Let Me Back In." It's a compilation of behind-the-scenes footage, touring moments, live concerts, and intimate, funny moments with the band—all filmed on a camcorder. This is the kind of music video any artist can make for free; plus, what's more attractive to a fan than an artist who's out there making it happen?
Another good example comes from one of the biggest bands in the world at the time—Oasis. With their second music video for the song "Shakermaker," the band is just playing their instruments outside in an overgrown garden, driving around suburbia in a yellow rover, and hanging out with a cat. Recreating a video like this could take less than a day and present no upfront costs.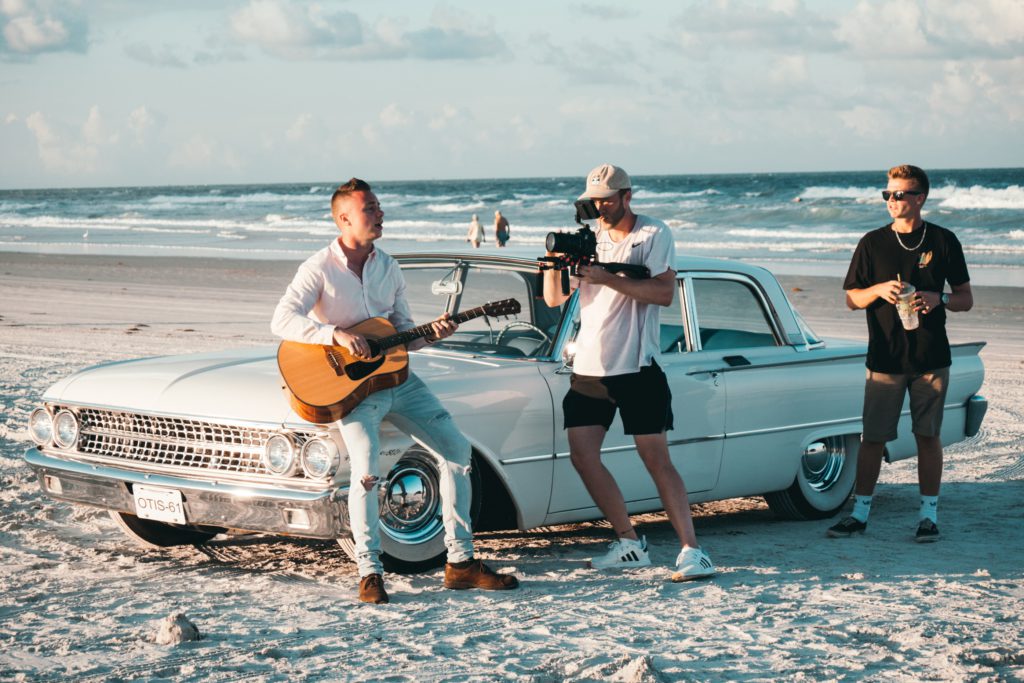 Conclusion
In short, you don't need to spend a small fortune to create a great video. Some of the best music videos have been created with one camera, a day of shooting, and a lot of fun. Remember, just because you spend a ton on your video doesn't mean anyone's going to watch it. Authenticity wins every time, so just be yourself and let your fans get to know the real you.